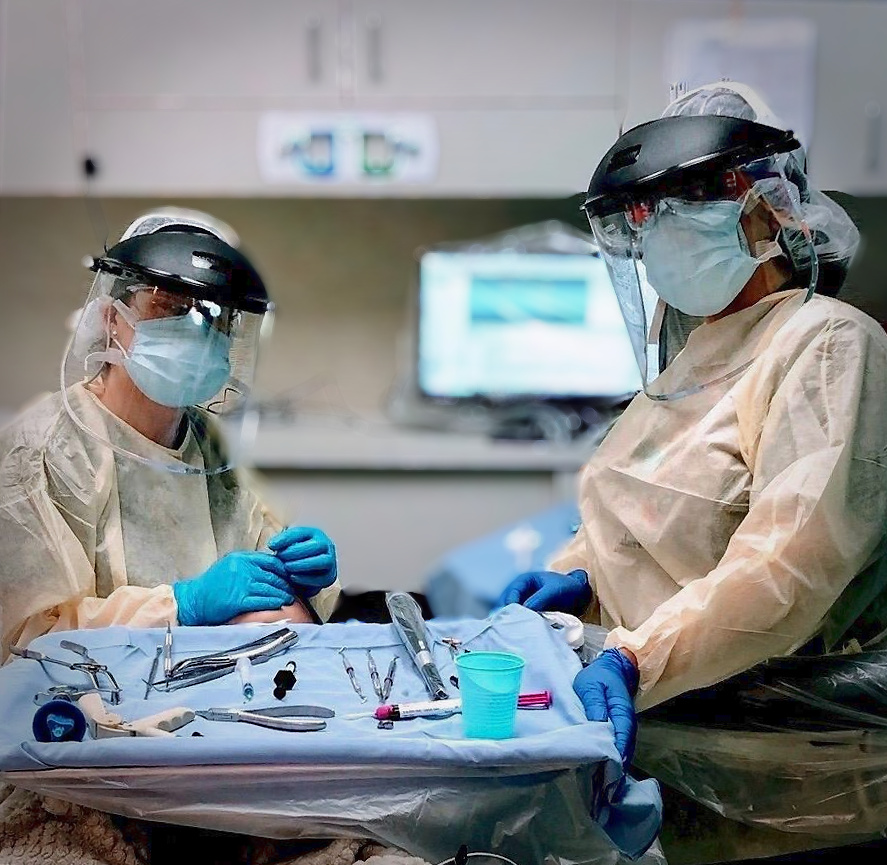 You will notice some changes when it is time for your next appointment. They have been designed to protect not only you, our patients, but also our staff:
Our office will contact you before the appointment and will send you an email with a link to the necessary forms – these must be completed before your child's dental visit. 
In order to ensure social distancing, we must limit the number of people in the office at any given time. We therefore ask that, when you arrive, you please call us from your car to let us know that you are in the parking lot. This will allow us to have your assistant ready to take you directly to the treatment area when you enter the office. 
Only one adult accompanying the child or children receiving treatment will be allowed in the office. Please do not bring any children that do not have an appointment. We are happy to schedule siblings in the same time block.    
The waiting room is closed. You can either accompany your child to the treatment area or wait outside the office until the treatment is completed. For surgery appointments, guidelines will be discussed individually over the phone. 
Please bring your own mask – you cannot go into the treatment area without one. 
When you enter the office, you will be requested to use hand sanitizer.
The temperature of everyone entering the office will be taken.  If you or your child have a temperature, we will reschedule your appointment. 
Appointments will be managed to allow for social distancing. That might mean that you are offered fewer options for scheduling your appointment. We will do our best to allow greater time between patients to reduce waiting times for you.
Access to the office has been modified. Patients will enter the practice through the front door, as usual, but  will leave directly from the treatment area without returning to the front desk. Your child's balloon will be ready on your way out!